L'Annexe, cultural venue
Things are on the move at Lorient La Base! L'Annexe, a 400 m² exhibition centre adjacent to the Cité de la Voile, explores new horizons and projects you into an unknown and fascinating universe.
After the "Your Body-The Superhero" exhibition in 2016, l'Annexe hosts the international touring exhibition "Keep in Touch", 8th April - 3rd September 2017.
"KEEP IN TOUCH"
8th April
3rd September 2017
Interactive and fun exhibition
for all the family (+3 years old)
Duration: 90 mins approx.
A shoes-off visit
Your whole body takes part
50 experiments
9 themed spaces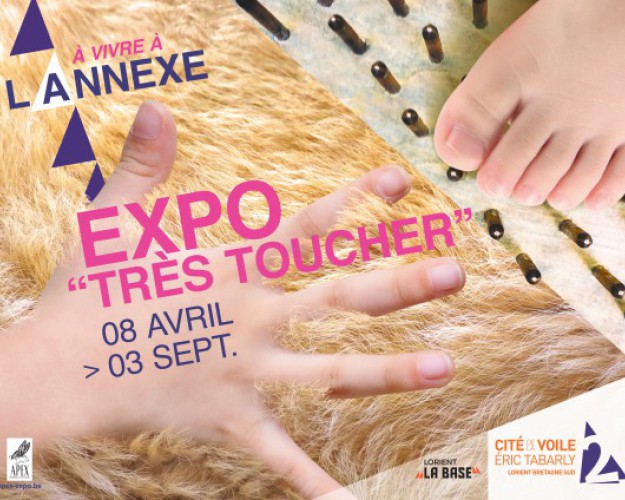 "Keep in Touch"
Explore your sense of touch!
"Keep in Touch'' is a fun, interactive exhibition that invites visitors to explore their tactile perceptions by stimulating their sense of touch in every way possible! The exhibition introduces you to Active Touching - the act of touching, Passive Touching - the act of being touched as well as the Emotional Aspect – to be touched (or moved). 
Touch is the very first sense a foetus develops and spans a vast range of perceptions, both internal and external. How do we perceive pressure, heat or cold? What are our perception thresholds for these stimuli, what are they dependent on? Is lying on a bed of nails painful? The answers to these questions, and many more, can be found in the exhibition's different themed spaces: "The Metal Shack", "The Caressing Tunnel" and "The Igloo", to name a few.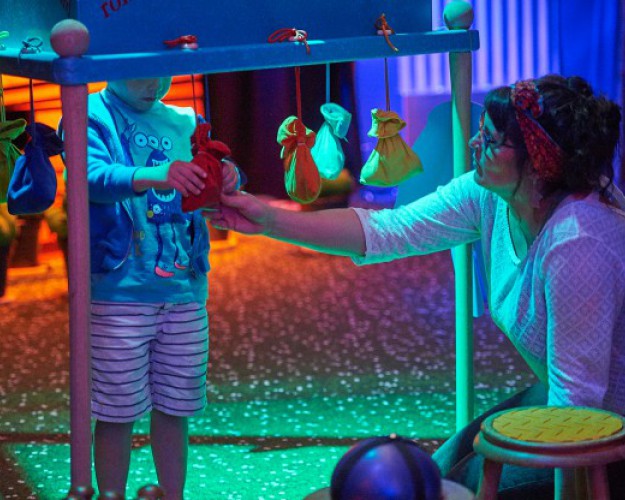 "Got the Touch"
This space is devoted to 3-6 years olds
This space is designed to stimulate their sense of touch - from head to toe. Children are engaged in 8 small themed spaces where they can, among other things: touch and feel different animal textures, encounter unpleasant touches and textured seats, immerse their whole body, experience a tactile journey for their feet or take part in a blind discovery mission. . .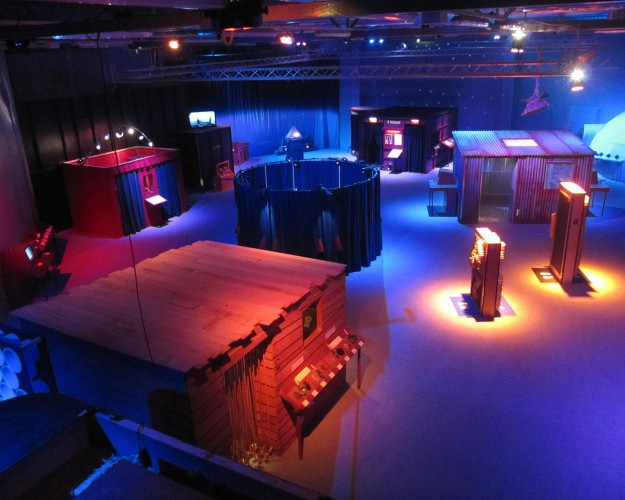 Guided Tours
with our guides
On special dates, we offer the opportunity to discover the exhibition in an alternative light with our guides.
Included in the visit, duration 1 hr
12th, 13th, 14th & 15th August
An interactive and fun visit in 9 themed spaces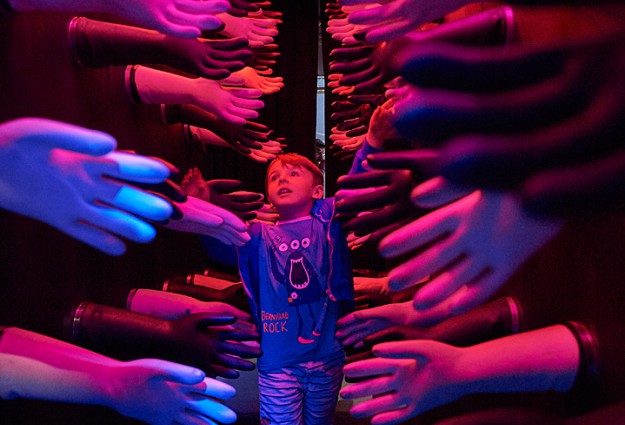 The Caressing Tunnel
Understanding the Passive Touch
Passing through this tunnel filled with hands, you become aware that you can be touched by someone or something while you yourself are motionless.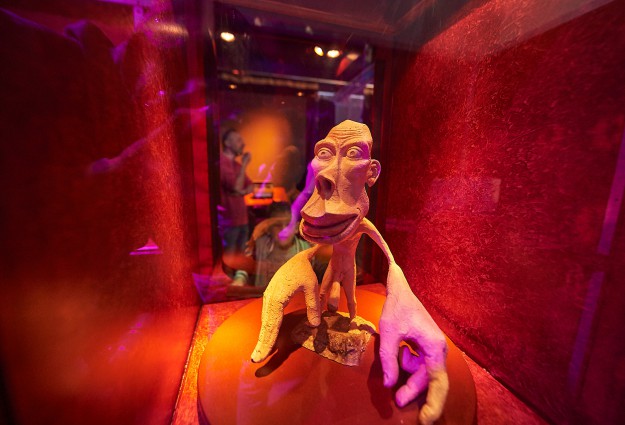 The Homunculus Palace
Situating your sense of touch
This encounter with the "Sensitive Homunculus" helps you understand which areas of the body are the richest in sensory receptors.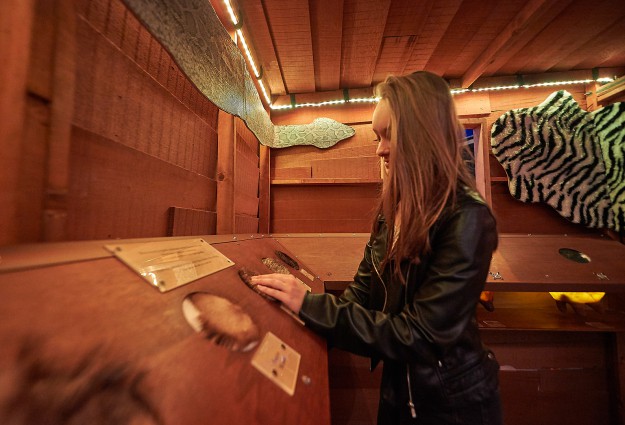 The Cedar Cabin
Identifying all skin types
Inside the cabin all kinds of skins are presented, and you must try to blindly recognise different footprints and animal furs as well as diverse wood and mineral textures.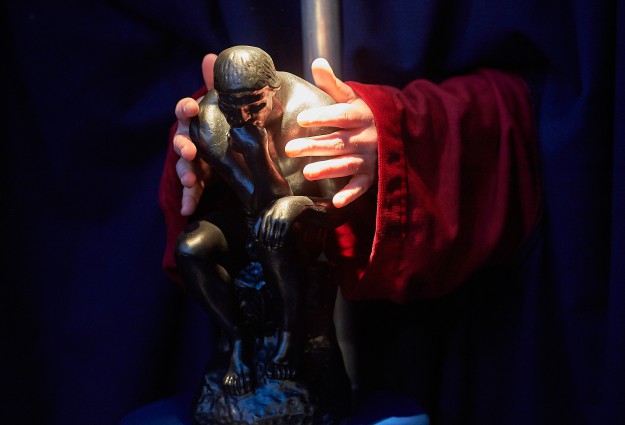 Tactile Sculptures
Discovering the Human Body
Wearing a blindfold, you are invited to touch six sculptures of different shapes and materials. The goal is to mentally visualise the parts of the human body, or to reassemble them.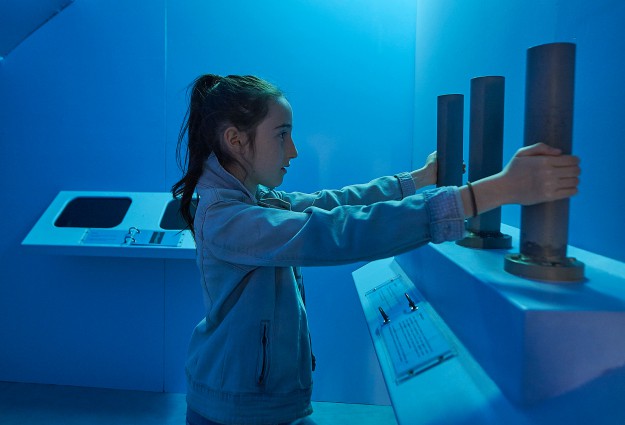 "Hot and Cold" The Igloo
Testing your thermic sensitivity
Inside The Igloo, your sensitivity to heat and cold is stimulated, you will observe how your thermal perception varies according to the situation in which you find yourself during the moment of stimulation.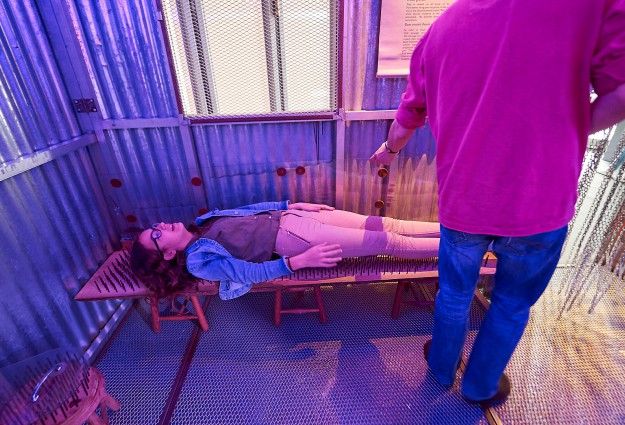 The Metal Shack
Lie down on a bed of nails
By lying down, everyone experiences - or not – pain ; a complex phenomenon that is not measurable or quantifiable in a universal way, but solely dependent on your individual subjectivity.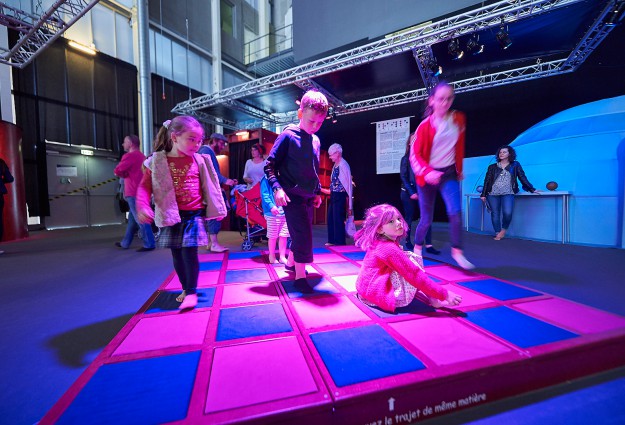 The Foot Maze
Tactile stimulation of the soles of your feet
There are no walls, the floor is a chessboard where 3 identical looking paths are set out. With only the sensitivity of your feet and your concentration to guide you, the goal is to find the right path home!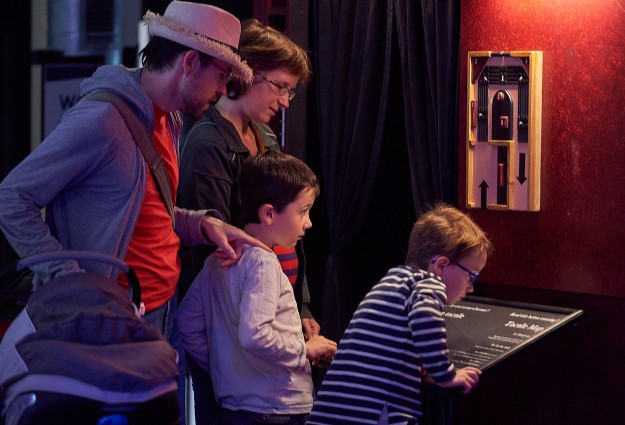 Investigating in the Dark
Developing your sense of touch
Deprived of sight for a few moments, you find yourself in the shoes of a blind person to carry out your investigation, where you must answer simple questions of appearance and solve different puzzles. Everything becomes more complicated in the dark !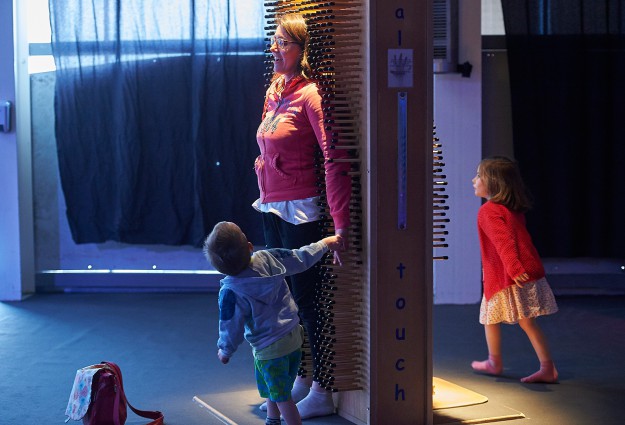 Whole Body Immersion
Moulding your body
Lean back and settle your entire body into the "shaper" and let the beads take the shape of your body . . . massaged guaranteed!
ONLY EXHIBITION

CHILDREN
Under 3 years
FREE
CHILDREN
3 - 6 years

€3

CHILDREN
7 - 17 years
€3
ADULTS
€5
FAMILIES*
2 adults + 2 children and +
€13,50

EXHIBITION + CITÉ DE LA VOILE

 
CHILDREN
Under 3 years
FREE

CHILDREN

3 - 6 years

€4,80
CHILDREN
7 - 17 years
€10
ADULTS
€14
FAMILIES*
2 adults + 2 children and +
€42
*Max. 6 people
More things to see and do