The Cité de la Voile in Lorient, Morbihan, present its new activity : a zipline desent from the top of its Tour des Vents, the 35-meter-high Tour des Vents. The equivalent of a 12-storey building is the starting point of the TyRoll and its panoramic views are exceptional. Ready for the high dive ? The TyRoll promises a descent over the water at 60 km/h... thrills guaranteed ! Independent from the visit of the Cité de la Voile
conditions
Min weight : 25 kg
Max weight : 110 kg
We may be forced increase the min. wight and reduce the max. Weight depending on wind strength and direction.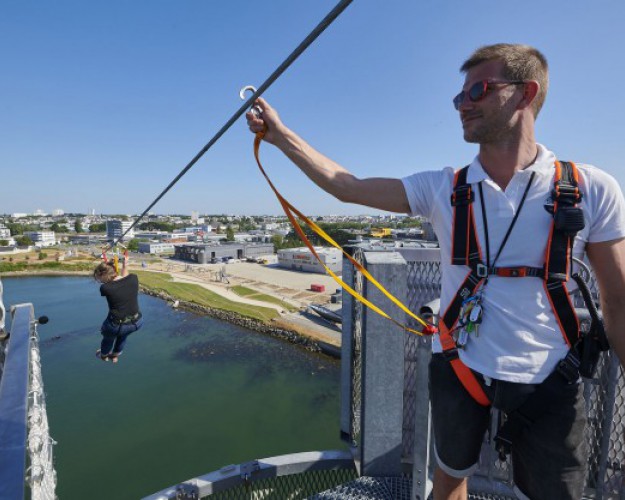 Catch the wind ! 
Thrill seekers take part in a unique supervised experience with the TyRoll ! Take off from the top of The Cité de la Voile's Wind Tower for an adrenalin infused zipline descent over the water ! 
You will be brieffied and equipped by our instructors who will then accompagny you as you climb up the Tour des Vents.  Once at the top, catch your breath and enjoy the exceptionnal view. You will be overlooking the Lorient roadstead, the leading international offshore racing center, and in the distence you will be able to spot the Île de Groix and Belle-Île en Mer...
Are you ready to take the leap and soar over the water? Time for a wild descent !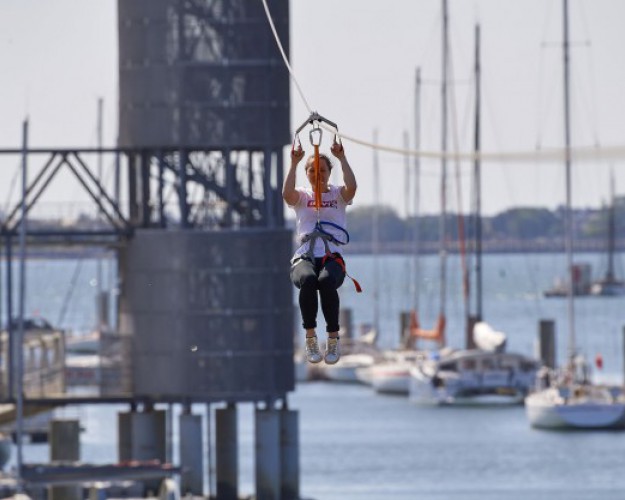 Activity planning  
Our qualified instructors supervise a group of 12 people during 45 minutes slots and your activity will unfold as follows :
Arrival 15 minutes before the scheduled time. Reception and equipment is at the designated containers located on the Cité de la Voile forecourt.
Climb the Cité de la Voile's Tour des Vents
Panoramic view and observation of Lorient La Base the offshore racing centre, Larmor Plage, Île de Groix, Belle-Île-en-Mer...
TyRoll descent (1 person per descent)
"Land" at the arrival station and return to the departure point.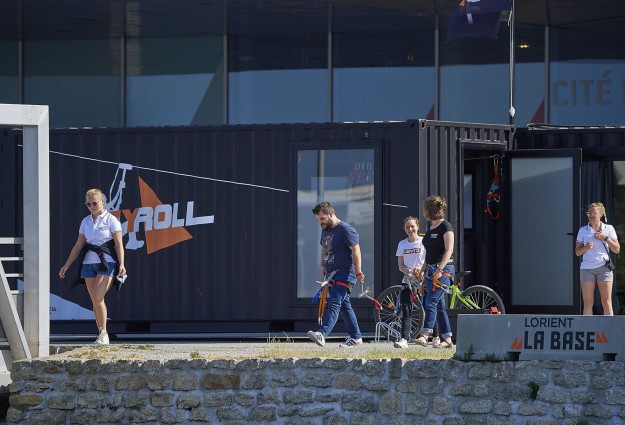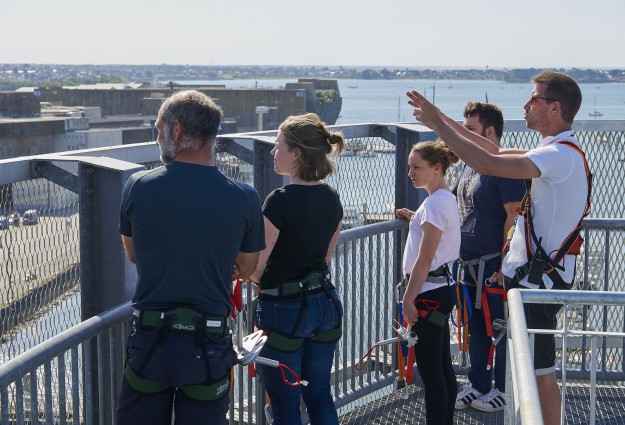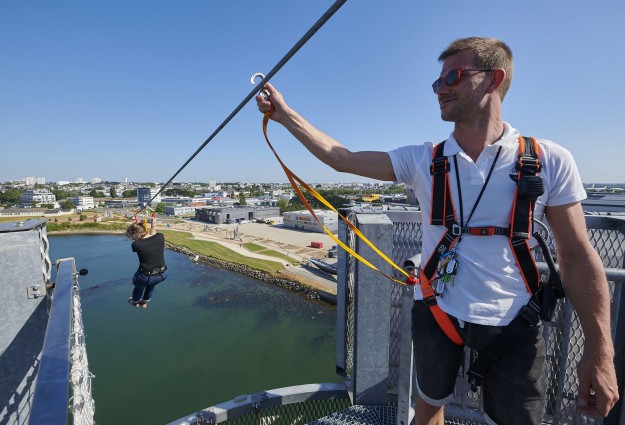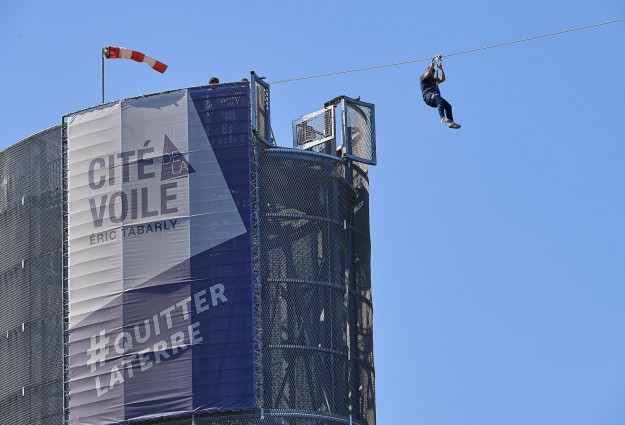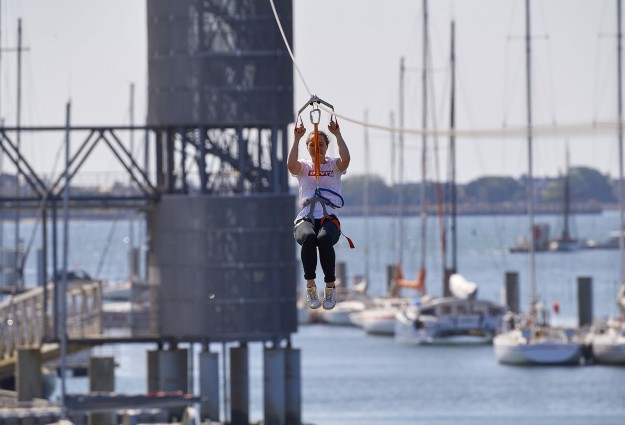 Children
from 25 kg
€ 11
Adults
up to 110 kg
€ 11
Activity times October 10 and 11, 2020
Saturday and sunday
In the afternoon
from 1.30 pm to 5.30 pm
1.45 pm, 2.45 pm, 3.45 pm, 4.45 pm
Activity times 17th Octobre > 1st November  2020
Monday
Closed
Tuesday, thursday, friday
In the afternoon
from 1.30 pm to 5.30 pm
1.45 pm, 2.30 pm, 3.15 pm, 4 pm, 4.45 pm
Wednesday, saturday, sunday
All day
from 10 am to 5.30 pm
10.15 am, 11 am, 11.45 am
1.45 pm, 2.30 pm, 3.15 pm, 4 pm, 4.45 pm
EQUIPMENT
The Cité de la Voile will provide the necessary equipment, lockers for your personal belongings, harness, straps and snap hooks, trolley.
CONDITIONS
Min weight : 25 kg
Max weight : 110 kg 
Masks are mandatory
NOT RECOMMENDED
for pregnant women, people with heart, or back problems.
REQUIREMENTS
Long hair must be tied back, pockets must be emptied, all personal belongings must be left in the lockers provided, and secure footwear such as trainers or closed flat shoes must be worn (high heels, flip-flops or open heel shoes are not permitted).
SET OFF
In groups of 12 people maximum (2 people minimum).
MORE THINGS TO DO 
Sailing Tours
Step on board a yatch with a professionnal skipper and discover the joys of sailing on the ope sea.