THE VISIT
The Cité de la Voile Éric Tabarly invites you on a tour with 7 stopovers : more than 3 hours of sailing and offshore racing discovery!
Keep your eyes wide open, an ocean adventure awaits you in Lorient in our fun and dynamic museographic area with films, tactile activities, simulators, 4D cinema and more. A unique discovery in the sailing world in the wake of Éric Tabarly, an extraordinary sailor, a passionate pioneer and a great designer. A magnificent family-orientated exhibition!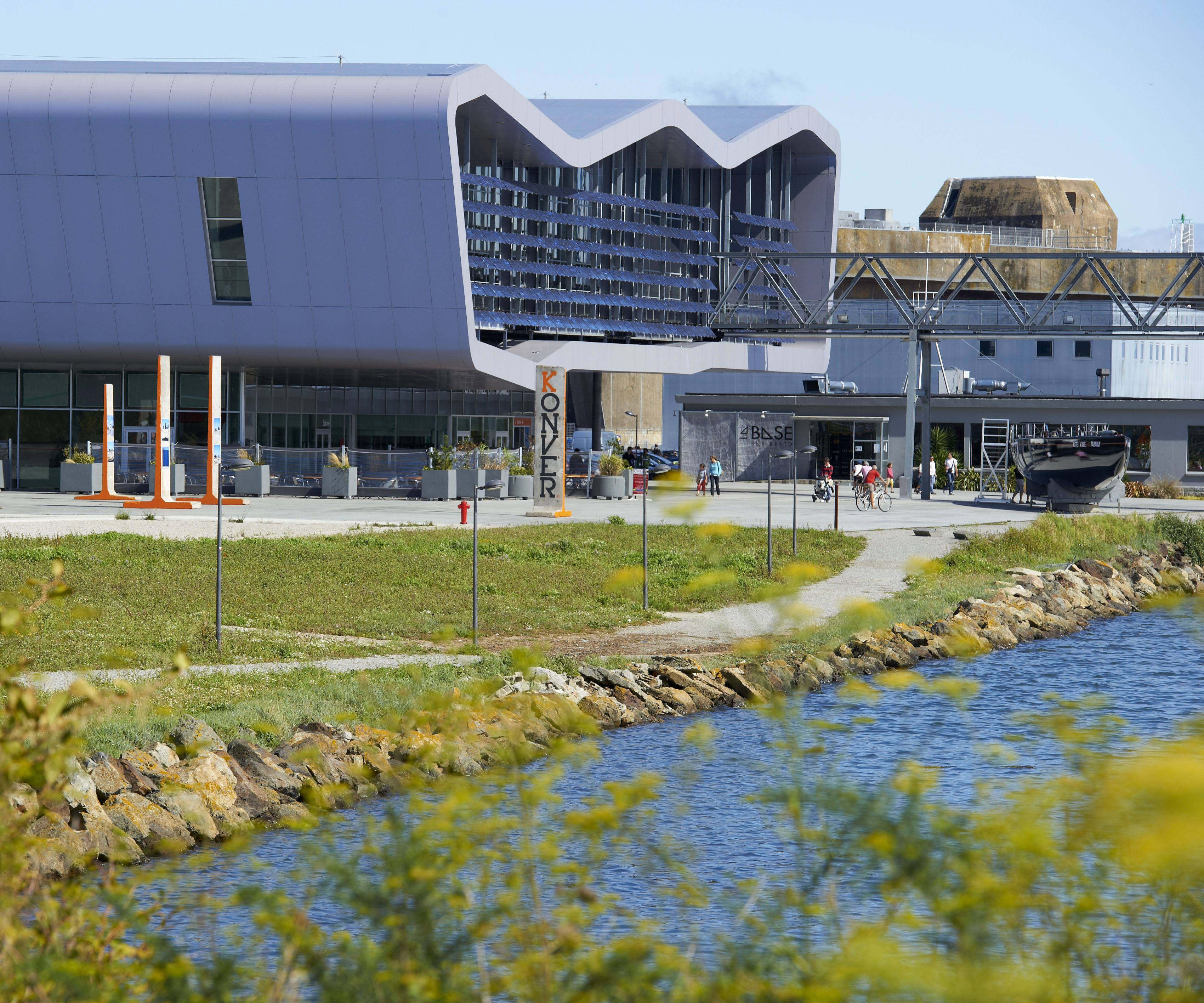 Dive into the heart of our 7 stopovers
STOPOVER 1 

Aboard a Trimaran 

CLOSED FOR WORKS

A monumental and innovative 120 m² audio-visual system for a journey to the heart of the ocean, with waves and wind galore. Gget ready to experience the intense emotions of offshore sailing!

STOPOVER 2 

Know Your Boat

Use your fingers to touch and feel the hulls, rigging, sails, all life-size. Discover this 27-metre mast from a racing yacht. You are entering the grandiose and exciting world of offshore racing.

STOPOVER 3 

Before Boarding

Offshore sailing does just not happen! Prepare your boat: safety equipment, navigational tools but also fuelling and provisioning… Before you cast off, a small revision of the basic manoeuvres is required! Follow Alain Gautier, he makes a fine instructor!

STOPOVER 4 

Sail

Learn the secrets of renowned sailors! Exclusive documentaries and models will help you enter the depths of the world of the riders of the seas. Skippers will share their memories of happy or dramatic sailing experiences: the passage of a mythical Cape, shipwrecks, loneliness, but also solidarity, passion and a taste for the ocean and adventure.

STOPOVER 5 

Éric Tabarly

A 150 m² space dedicated to this legendary sailor. Sporting, tactician, designer, Éric Tabarly paved the way for offshore racing of today. Photos, models of the famous Pen Duick's, the reproduction of the interior of Pen Duick II, as well as testimonies and archival footage all providing a better understanding of the personality of this legendary sailor.

STOPOVER 6 

Children's stopover 3–6 years old

A play area designed just for children: a sensorial and cognitive discovery of the maritime world. We awaken their curiosity, test their agility and develop their sense of exploration! 3D building sets, audio riddles, a trampoline and a zip line, imitation games on a real yacht… here, the kids have fun!
STOPOVER 7 Rise to the challenge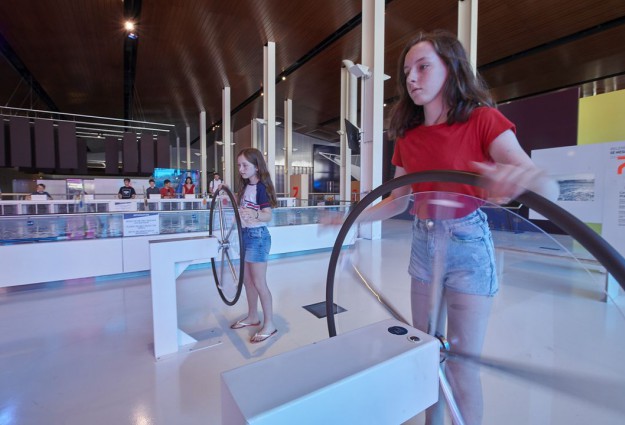 Take the helm of the Pen Duick VI and hold your course, despite the challenges you meet!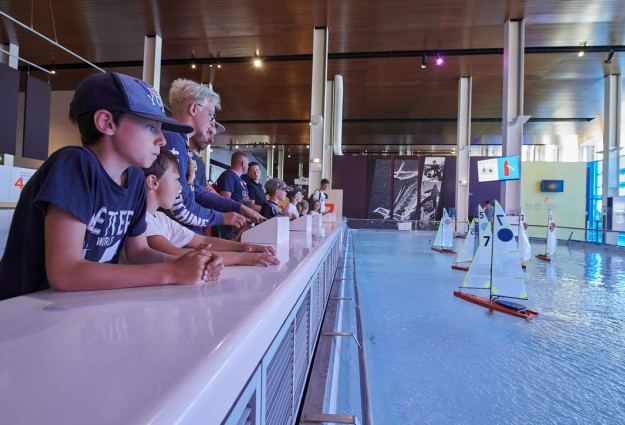 Sailing
radio-controlled sailboats
Test your skills by taking the helm of a radio-controlled sail boat out in the pool!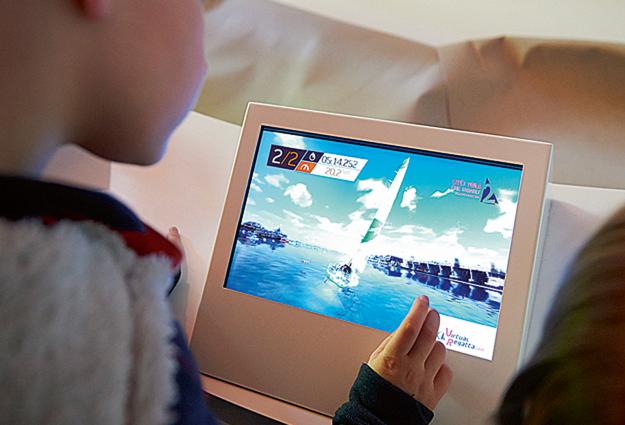 Virtual Racing
powered by Virtual Regatta
Do you want to test yourself against other competitors? Take the start line in The Lorient Cup and may the fastest win!
4D dynamic cinema
Ocean ride
Step on board a yacht for a Vendée Globe round the world race packed with sensations! Excitement guaranteed!
CHILDREN
under 3 years
free
CHILDREN
3–6 years
€3,30
CHILDREN
7-17 years
€7,90
ADULTS
€13,50
Combined Offers
Extend your visit
to Lorient La Base with:
Combined offers and tickets
More things to see and do