A day at Lorient La Base
Walks, explorations and discoveries, visits, a family break... La Cité de la Voile Éric Tabarly is located in the heart of the former submarine base in Lorient. Discover the redevelopment of an exceptional site! This site is an important element of the heritage and history of the Second World War. Over the last 10 years, the site has welcomed numerous nautical industries alongside the creation of the offshore racing and innovative business centers.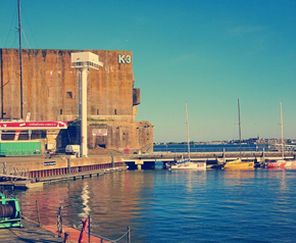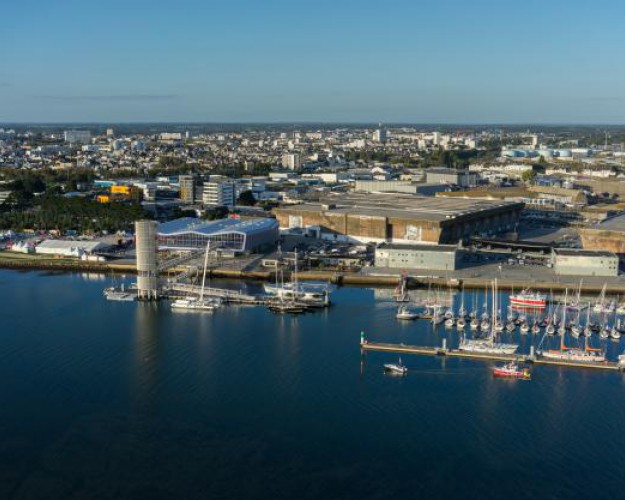 A site steeped in history in 

Lorient - South Brittany
The Keroman Submarine Base represents a major element of Lorient's history. The city of Lorient played a strategic role in the Battle of the Atlantic during World War II. In order that the U-boats in the German Navy were quickly operational in the Atlantic, Admiral Dönitz, Commander-in-Chief of the German Navy, decided in 1940 to base German U-Boats in French ports, Lorient was one of those ports.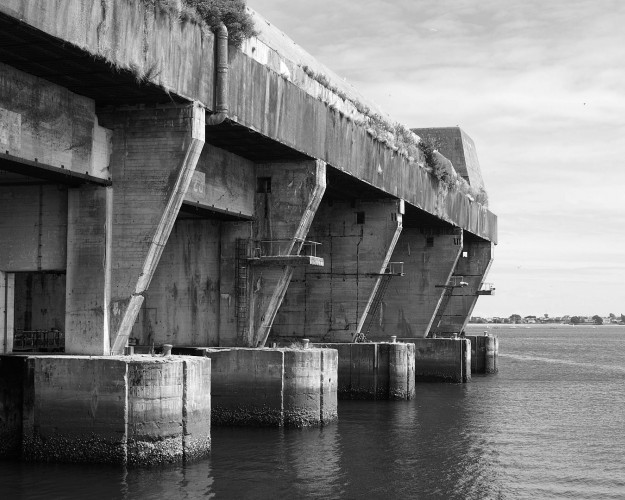 The Kéroman Submarine Base 

from 1940 to 1945
In June 1940, war descends on Lorient. Very quickly, Germany undertook the construction of a submarine base on an area of 26 hectares located south of the city to protect their submarines from the aerial bombardments carried out by the English. Construction of the Kéroman Submarine Base required the involvement of 15,000 workers. Three impressively large blocks were constructed and successively named KI, KII, KIII (Guided tour of Block K3). In 1942, a survival simulator was built at Keroman to train the Navy personnel in submarine emergency escape procedures (Visit the Submarine Museum and the oldest rescue simulator for submariners!)
The Keroman Submarine Base would withstand the most powerful bombs of its time, and bear witness to the passage of more than 203 U-Boats.
The presence of this base, deemed indestructible, is the reason Lorient was subjected to heavy bombing from Allied aircraft, transforming the city into a vast field of ruins.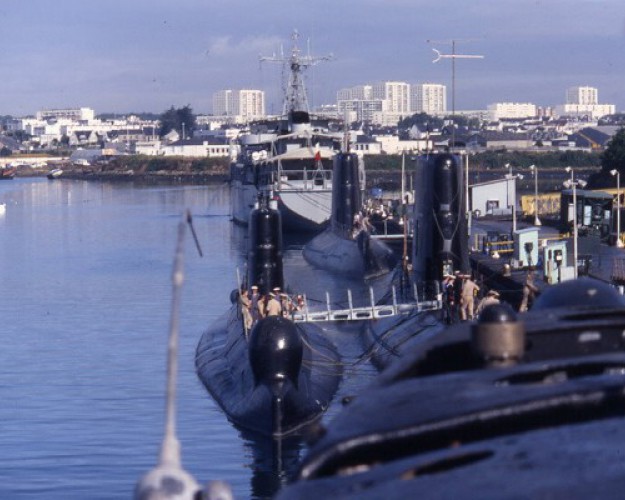 The French Navy 

from 1945 to 1997
At the end of World War II, the French Navy decided to occupy the Lorient Submarine Base. Up until February 1997, more than 1,800 military and civilian officials were present on the site repairing and refuelling submarine squadrons, including the submarine 'La Flore' (visit the La Flore and its museum).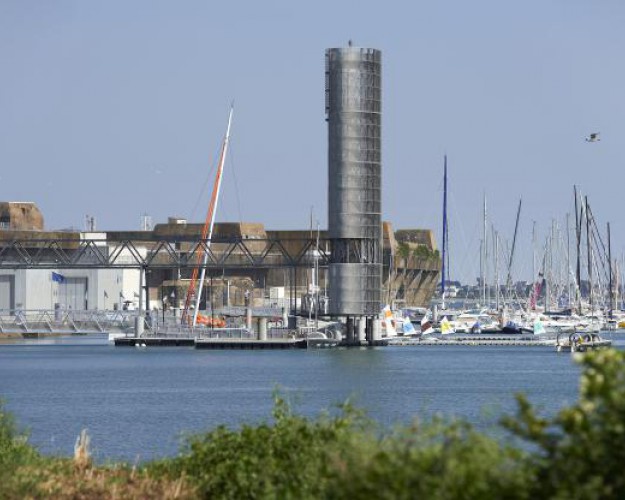 Lorient La Base

from 1997 to today
In February 1997, the Ministry of Defence abandoned the site as part of a restructuring plan. After 50 years of presence on the site, the departure of the Navy Reserve and the DCN, a French industrial group specialised in naval defence and energy, represented new challenges for Lorient and its surrounding areas in terms of economic sustainability and historical and national heritage. The Submarine Base is today a European centre of excellence in the sailing world.